Avaya Spaces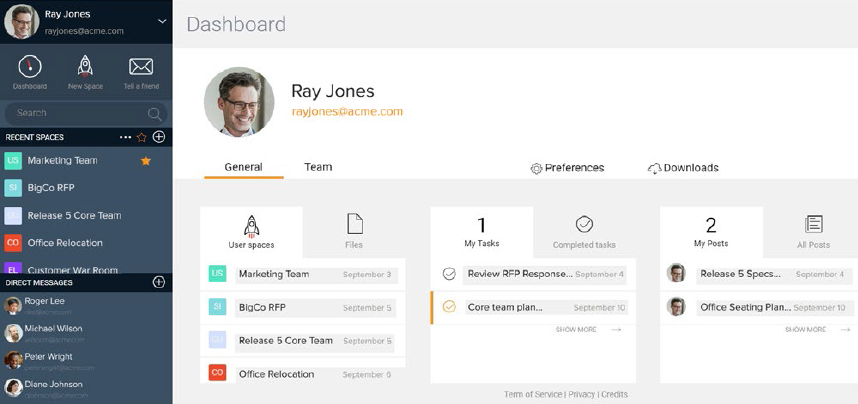 Avaya Spaces is a cloud-based team collaboration and meeting tool with messaging, audio and video conferencing, file sharing, and more in an easy to use application that you can access from anywhere. Use it on your laptop at work, your tablet at home, or your phone on-the-go. For teams that need an effective way to enable communications, manage tasks, and be more productive without being overwhelmed by email, Avaya Spaces provides the right balance of features and simplicity.
• Persistent Cloud Spaces — Online topic or project-oriented places youcreate that bring people, content, and communications together. In thesehubs, your teams can chat, meet, organize, and manage through their webbrowser or mobile app.
• Chat — Keep the chat going even when you're not online, and pick up theconversation on any device — from your smartphone, to your tablet, toyour laptop with the security and management benefits of a business app.
• Meet — Boost productivity and enhance relationships with face-to-face HDdefinition audio, video, and content sharing from virtually any location, anydevice. Phone dial-in is also available with local access in over 20 countries.
• Organize — Stop searching through email or multiple apps for the latestupdates and files. Post files, chat, and meet in your organized, subjectoriented team spaces.
• Manage — Coordinate work across teams, assign tasks, and trackproject progress, all in your persistent spaces.
Avaya is a service provider in Leading Collaboration to Combat Covid 19 for Free Avaya Space Click Link